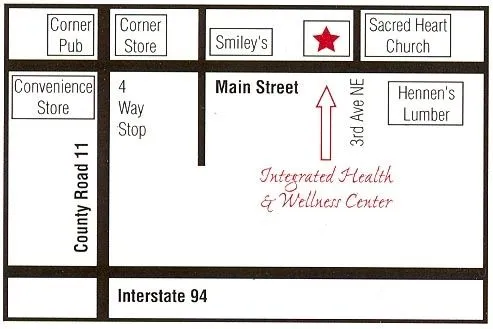 We encourage you to contact us via phone or email. Please use the contact form below to contact us via email. For directions to the office, please click the map below. If you have any questions or comments, please feel free to get in touch. We're always happy to hear from you!
We schedule all patients on an appointment basis during office hours. The office hours in our Freeport office are:
Monday - 8:30AM to 11:00 AM, except for the first Monday of the month when Dr. Deb does the radio show on KASM.
Tuesday - 8:30 AM to 5:30 PM
Wednesday - 9:00 AM to 6:00 PM
Thursday - 8:30 AM to 5:00 PM